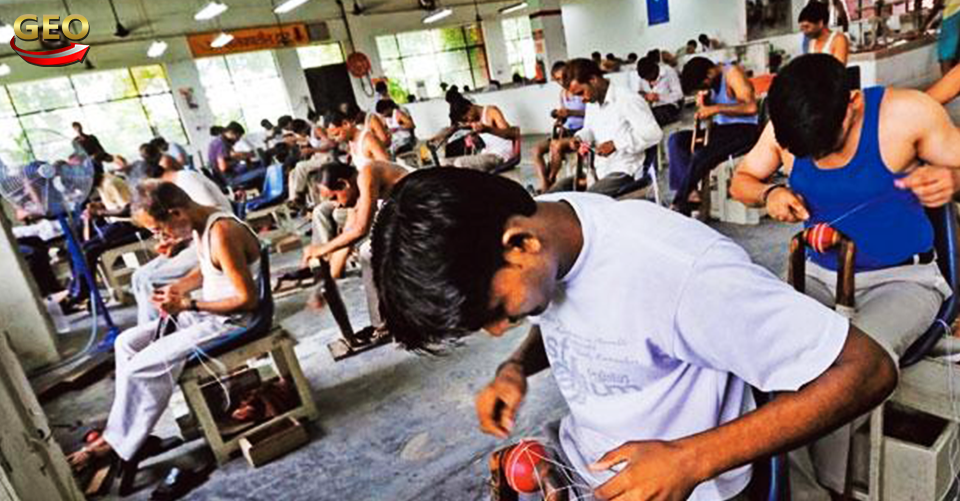 The Cricket ball is a basic requirement for any game of Cricket to happen. A Cricket ball is made of cork and latex and is covered by leather. This leather is held together by stitching which is called the "Seam". The ball, when new, shall not weigh less than 5½ ounces/155.9 grams, nor more than 5¾ ounces/163 grams (156 grams is Optimum), and shall measure not less than 813/16 inches/22.4 cms, nor more than 9 inches/22.9 cms in circumference.
SG Test Cricket Ball is available in 2 colours i.e., Red and White. Based on above specifications, SG Test Red Cricket Ball is approved by BCCI (Board of Control for Cricket in India). SG Test Red is the most superior quality conventional cricket ball in the range. Specially formulated pre-shaped compressed cork and fine rubber center, pure new wool, natural cork layer and fine leather combine for best performance. Super strict quality control of material and construction provides superior shape retention and true seam to this ball. SG Test is a Water-proofed Cricket ball with High abrasion resistance and excellent shape retention.
Like Test Red, Test White is the most superior quality white cricket ball in the range. The SG Test White is a four-piece ball made from superior quality alum tanned leather chosen from the top grade hide. This ball is already in use in the first-class 20-20 matches. Similarly, SG Test White is a Water-proofed Cricket ball with High abrasion resistance and excellent shape retention.
About SG Company:
In 1931, Brothers Kedarnath and Dwarakanath Anand establish Sanspareils Co. in Sialkot. The company manufactures a wide range of sports goods. They have come from Lahore where they apprenticed in their uncle's sports shop RICHIE Sports. In 1940, the brothers establish a company named Greenlands to facilitate export at a time when the world is overshadowed by World War II. Soon thereafter, the name that will come to be universally associated with cricket gear and cricketing legends takes root: Sanspareils Greenlands. After the partition of India, as a consequence of India getting Independence the family moves to Agra and then settles in Meerut in 1950. They begin rebuilding their business from scratch and the beginning of another innings for the brothers. During 1965-67, Sanspareils joins hands with Frank Bryan Limited, a leading manufacturer of protective sports gear. This association proves to be an important milestone in the evolution of Sanspareils Greenlands as a manufacturer of premium protective sports gear. Soon thereafter, the company creates the Featherlite range of protective cricket gear. Vijay Manjrekar becomes the first cricketer to endorse Featherlite. In 1972 the company launched its own brand of protective cricket gear called Featherlite. There was no money for expansion yet the products were booked out for seven to eight months in advance. But the company was confident that soon the market will open up and the company had their plans ready. In 1974 West Indies team was touring India. They were a team on the brink of creating history. Clive Lloyd took over captaincy and the side was bursting with talent Vivian Richards, Gordon Greenidge, Alvin Kallicharran & Andy Roberts were in the squad. In December 1974 the team was lounging around a factory in Meerut called Greenlands to get their custom made pads and gloves. Following an exclusive agreement, the company begins manufacturing protective gear for the legendary Sunil Gavaskar.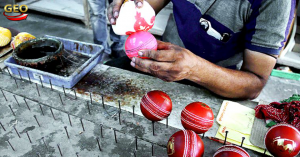 In 1979 Sanspareils and Greenlands merged to form the company now known as Sanspareils Greenlands. In 1982, Sanspareils Greenlands starts marketing its branded cricket gear under the name SG. India's triumph in the Prudential World Cup injects new life into the sport of cricket in the country and helps SG quickly establish itself as the nation's leading cricket gear brand. Sunil Gavaskar becomes the brand ambassador for the SG range of cricket gear. In 1987, Gavaskar becomes the first cricketer in the world to score 10,000 runs in test cricket. The milestone comes off an SG bat. Also in the same year Mohammad Azharuddin starts sporting SG cricket gear. The third generation joins business in 1985. In 1991, the SG ball is approved by the BCCI and makes its test debut. Soon thereafter, the SG ball becomes the official ball for all tests and first-class tournaments played in India.
In 1996, Rahul Dravid makes it into the Indian team. His choice of cricket gear? SG. Kiran More, Ajay Sharma, Nayan Mongia, and many other International players started using SG cricket gear there on. In 2003, a promising young cricketer named Suresh Raina makes his Under-15 debut and becomes the first of a new crop of cricketers to be signed up as SG brand ambassadors. In 2008, Virender Sehwag becomes an SG brand ambassador. 80 years after its founding, SG undergoes an identity makeover to reflect the evolution of the sport as well as to represent a new generation of cricketers and cricket fans. SG also launches the Maxxport line, with Rahul Dravid as Maxxport's iconic face.